Filter by Category
Trips
Online Registration Unavailable
Birding Tour: Costa Rica
with Doug Hitchcox

Next session starts Jan 15, 2020
Join this private birding tour for Resplendent Quetzals, Scarlet Macaws, and a long list of other fabulous tropical birds and specialties in a beautiful country with Field Guides Inc and Maine Audubon.
This Costa Rica tour has been designed to sample many of the country's major habitats on a short tour while keeping travel time between sites to a minimum. Targeting many of Costa Rica's most charismatic bird species, we'll travel to the steamy Caribbean lowlands, up through the foothills and cloudforests of the bird-rich eastern slopes, into the gorgeous oak forests and the scrubby paramo of the high Talamanca mountains, and down into the transitional forests in the Pacific coastal lowlands. All along the way, we'll be staying in comfortable lodges or hotels, often with fantastic birding right outside our doors!
A full trip itinerary is available here: Maine Audubon Costa Rica Tour Itinerary
More information including past trip lists and registration info is available here: Costa Rica 2020 with Maine Audubon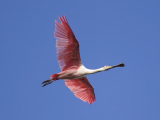 Online Registration Unavailable
Birding Tour: Louisiana
with Doug Hitchcox

Next session starts Oct 24, 2019
Join this private late-autumn tour on the Gulf Coast targeting Yellow Rails and other migrants and wintering species with Field Guides Inc and Maine Audubon.
Cajun country is one of the primary rice-growing regions of the US, and as such it provides many prairie and taiga pothole breeding birds their winter home: ducks, geese, bitterns, Sedge Wrens, LeConte's Sparrows, and secretive Yellow Rails. These species are found across much of the Southeast, but because of the rice-harvesting schedule of Cajun farmers, the chance of seeing them here is perhaps better than anywhere else--as the rice combines collect the lagniappe (extra) autumn crop, they flush the birds that are otherwise buried deep in marshy grass. In addition to the marsh birds, any hedgerow may have lingering or vagrant migrants, wintering sparrows, or some other surprise!
In the course of our long weekend, we'll also bird the coastal marshes, beaches, and cheniers (tree islands) for late seasonal migrants and wintering species, and we'll visit the nearby pine woods that are home to such southeastern specialties as Red-cockaded Woodpecker, Brown-headed Nuthatch, and Bachman's and maybe even wintering Henslow's sparrows. And don't forget your appetite: Louisiana is rightly known for its tasty cuisine! So why don't y'all come on down and visit?
A full trip itinerary is available here: Maine Audubon Louisiana Tour Itinerary
More information including past trip lists and registration info is available here: Louisiana: Yellow Rails & Crawfish Tails 2019 with Maine Audubon