Filter by Category
The Nature Store
Registration Unavailable
Artist Reception: Jackie Johnson and Mary McKone

Next session starts Aug 4, 2019 at 1 pm
Please join us to celebrate two artists, Jackie Johnson (painting & illustration) and Mary McKone (ceramics), who each focus their work on endangered species.
"Creatures of the Woods and Waters"
Environmental Illustrations & Oil Paintings by Jackie Johnson will be on view in the Gilsland Farm Gallery from July 22 - September 7.
"The Maine EndangeredSpecies Project"
Mary McKone's new porcelain functional ware with illustrations by Jackie Johnson will be available in the Nature Store.

The Maine Endangered Species is a collaborative project that aims to raise awareness of the growing list of endangered species and habitats in Maine.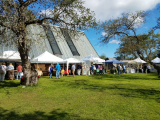 Registration Unavailable
The Nature of Craft: Maine Artisans at Maine Audubon

Next session starts Sep 28, 2019
The Nature of Craft: Maine Artisans at Maine Audubon features 70+ artists and craftspeople, food trucks, demonstrations, activities and more! Schedule and details coming soon!
Saturday, September 28, 10 am - 4 pm
Sunday, September 29, 11 am - 4 pm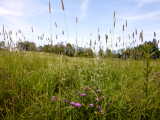 Sunday Funday Family Nature Exploration

Next session starts Jul 28, 2019 at 11 am
Location: Gilsland Farm, Falmouth

Join a master naturalist for a one-hour outdoor adventure that may include a hike, pond exploration, story, or hands-on demo.  Perfect for families and adults alike, each week features a different naturalist with unique, seasonally relevant themes!
Join us for a relaxed and fun-filled Sunday morning adventure. And, we'll have some shade grown, bird friendly coffee on tap. Make a day of it, pack a lunch and have a picnic in our orchard after the program if you wish!