Filter by Category
Pre-school
Online Registration Unavailable
Tiny Tot Tour

Next session starts Jun 26, 2020 at 10:30 am
Members $5, Nonmember $7
Location: Scarborough Marsh
Introduce your wee folk to this unique habitat through interactive hands-on activities.  They will experience the marsh first hand, looking through algae for small critters, jumping in the mud, looking at fish and insects up close and more.  There will also be a story and a craft. 
An adult needs to accompany each child.
Advanced registration necessary. Call (207) 883-5100
Registration Unavailable
Little Explorers Summer Camp at Fields Pond (ages 4 - 6)
with David Lamon
Location: Fields Pond Audubon Center, Holden
Daily, (9 am-noon) nature-based excitement for preschoolers and kindergartners ages 4 to 6. Throughout the week, Maine Audubon educators will introduce new explorers to the wonders of the natural world through storytelling, art projects, songs, outdoor games, and guided hands-on activities.
Cost: Members $80/session, Nonmembers $100/session
Through the generosity of local businesses, organizations and individuals, scholarships are available for Maine residents who need financial assistance. For more information, please call: (207) 781-2330, ext. 273 or email scholarships@maineaudubon.org. You may also download the Maine Audubon Financial Aid Form (pdf).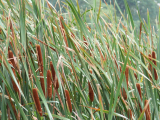 Online Registration Unavailable
Cat Tales

Next session starts Jul 17, 2020 at 10:30 am
Member $5, Nonmember $7
Location: Scarborough Marsh
Bring your preschooler to our fun and exciting story hour.  This program will combine learning with hands-on fun and creativity.  We will read a story related to the marsh and afterwards children will have the chance to make a craft. Children must be accompanied by an adult.
Advanced registration necessary. Call (207) 883-5100